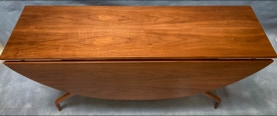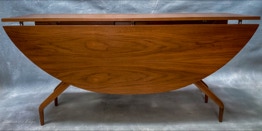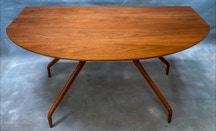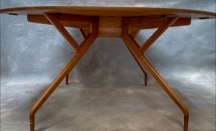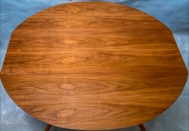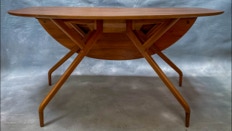 Walnut drop-leaf dining table with spider leg base designed by Greta Grossman and manufactured by Glenn of California, circa 1960. This unique table gained its nickname from its quirky and fun features, particularly in the base. Made with walnut wood, this table has two drop leaves allowing space-saving when not in use The mix of lines and angles on the legs capture a unique modern aesthetic and the grain and warmth on the wood creates an organic and timeless look.  18"W when leaves are dropped.60" L x 54" W x 29.25" H  Refinished and in good condition.
Price $3,400.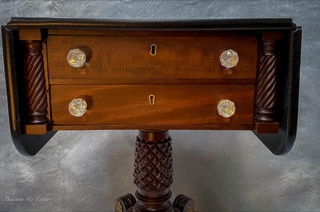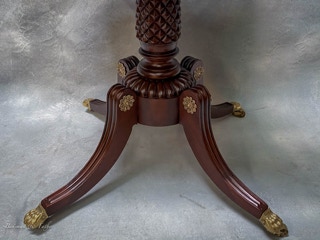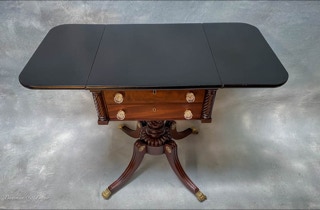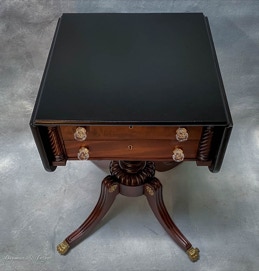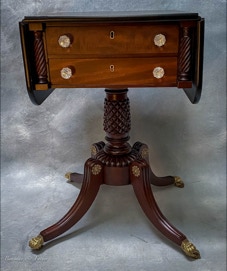 Biedermeier style mahogany center table-writing table with drop leaves. 
The Top has a satin black lacquer finish. 
Lots of gleaming brass! 
Height 29"   
 Sale price $400.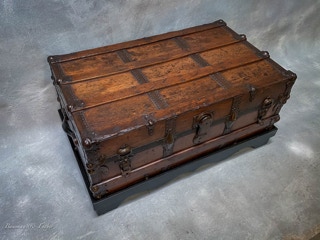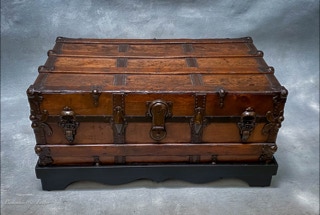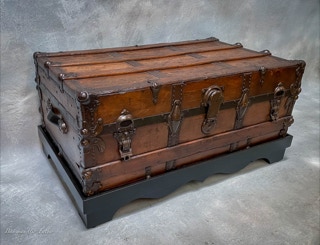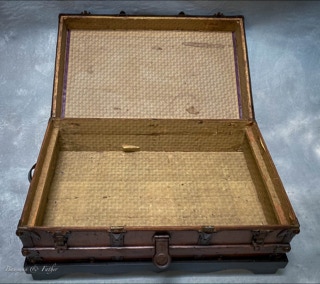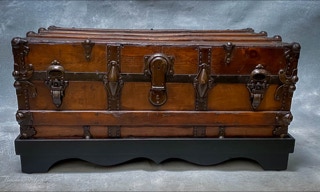 Flat-Topped trunk: Pretty self-explanatory, these trunks had (mostly) flat tops and were primarily used for travel, as they were easy to stack and store on trains, ships, and carriages. They were made out of a mix of materials: wood, leather, canvas, metal detailing, sometimes covered in waterproof fabric.
 Ideal height for a coffee table, 17 inches tall. Trunk size 34" x 21"
Sale price $350.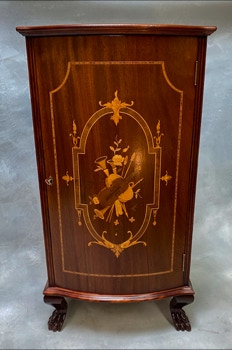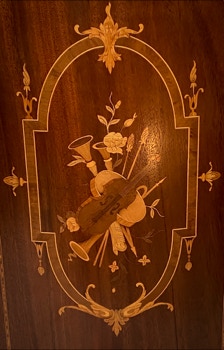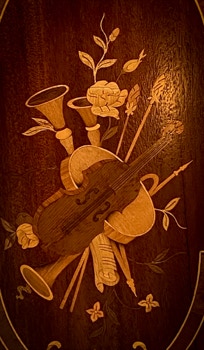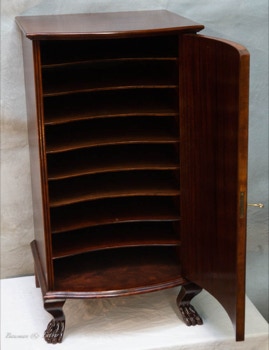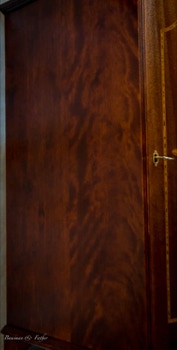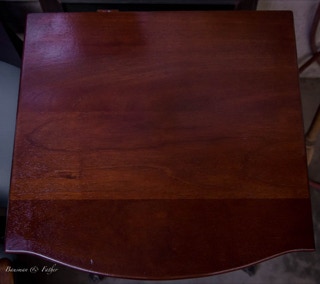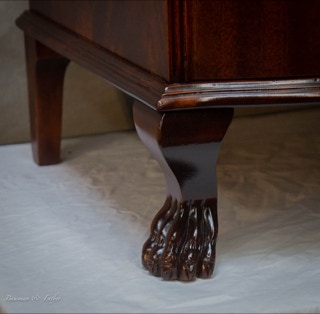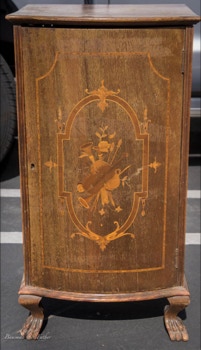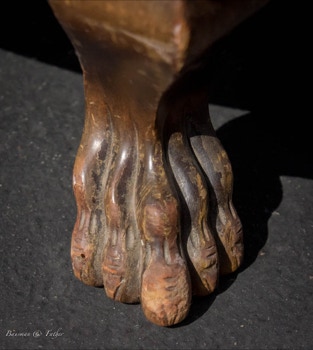 This excellent music cabinet is made of mahogany. The sides of the cabinet are flamed birch. The curved door contains the marquetry design of three wind instruments, an aulos, and two bugles, two string instruments, violin, primitive tambourine—a music scroll. Scrolls used to be rolled in tubes made of animal bone and skin as the paper was made of leaves and highly susceptible to water and temperature fluctuations, so it used to roll up. Along with floral designs in a center cartouche—the door opening to eight shaped shelves for easy access and sheet music storage. The cabinet is resting on four hand-carved feet.
Sale price $1,400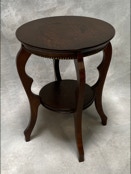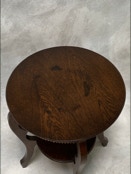 Antique  Round Parlor or Lamp Table
Oak round parlor or lamp table with optional marble top. 
Small brass decorative trim under the top of the table.
 A few ink stains on the top that I call ink character. 
Measures 15″ diameter and stands 19″ high. Circa 1900.
Sale price $170.